The Northern Australia Roads Programme forms part of the White Paper on Developing Northern Australia (the White Paper), comprising a $600 million commitment to enable upgrades to high priority roads in northern Australia essential to the movement of people and freight to support the North's economic development.
Roads identified in Infrastructure Australia's Northern Australia Audit, along with other roads identified as priorities by the states and territories, such as those connecting communities, or regional towns to ports, were considered for funding.
Works to be undertaken include upgrades and safety and productivity improvements, such as road widening, overtaking lane construction and pavement renewal.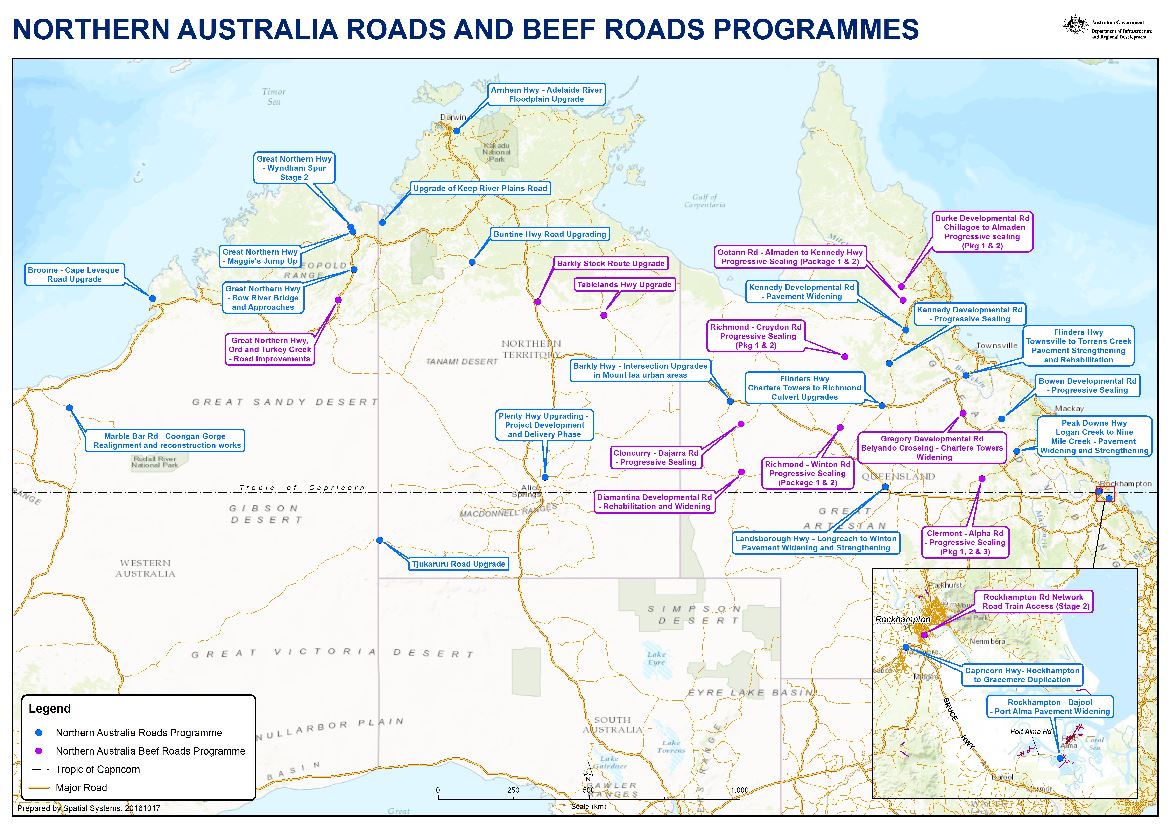 http://investment.infrastructure.gov.au/funding/NorthernAus/NARB.pdf